Hot off the Presses–The Basics materials!
July 20, 2023 | Author: Erin Honeycutt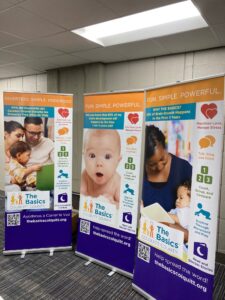 We are so excited to announce that we now have printed materials in English and Spanish to help spread the word about The Basics!  If your business/organization would like materials to display and distribute, please fill out this form.  We are also available to provide detailed training/information sessions for your employees and clients–just ask!